I am really excited to be taking part in the Make Me Read It Readathon this year–because, as the name implies, y'all get to decide which of the books on my TBR list I need to read next…
Here's the skinny:
The Readathon is hosted by Ely at  Tea & Titles and Val at  The Innocent Smiley
It takes place from July 9th to July 16th (but I might cheat and keep reading a bit past that!)
Before the week of reckoning, you post a poll featuring your TBR, and your friends/fellow readers vote on what books you read during the readathon!
The books with the most votes win. I am not averse to flipping coins should the situation call for it, though. 😉 You read through as many books as you can in order of highest votes.
The hashtag is #MakeMeRead
The signup post can be found here if you'd like to join the fun!
Since I will probably be traveling during the week of the 9th, I've narrowed my options down to six titles still waiting for me on my Kindle. Here they are (with links to Goodreads if you don't know them already). Poll is at the bottom of the post!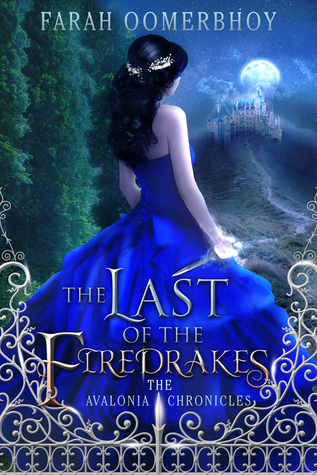 The Onyx Dragon by March Secchia – This is book two in the series. I read and love and briefly reviewed Book 1, The Pygmy Dragon, here.
A Ransom of Flames by Anela Deen – In which there's a mysterious blight ravaging the islands, and immortal guardians, and a young woman who's lost everything and is about to take it all on.
The Last of the Firedrakes by Farah Oomerbhoy – In which an orphan girl gets pulled into another world and finds out she's super special and can stop the madness. *this may have been a cover love buy for me*
Lantern by Chess Desalls – In which a teen discovers a lantern in the woods that lights up only for her…
Spindle by W.R. Gingell – A Sleeping Beauty retelling, only when Poly is woken 300 years later, it's hard to explain that she's not actually the princess. Or figure out why someone's trying to kill her and the mage who woke her…
Shadowshaper by Daniel Jose Older – In which our heroine connects with spirits / magic through the arts (inluding street art and murals), and must battle a truly nefarious villain.
So, what are your top three picks for me to read?